Participating Universities
Université Paris Cité
Between history, prestige and modernity, the Université Paris Cité is a new university, resulting from the merging of Paris Diderot and Paris Descartes Universities in 2019. It is one of the most important and prestigious French higher education institutions providing comprehensive and ambitious research and training, supporting innovation and possessing a strong international dimension. Located at the heart of the French capital, the University has some twenty campuses and research sites throughout Paris and its surrounding area, which allows its full integration in its urban environment. It has approximately 63,000 students and employs approximately 4500 higher education teachers, researchers, assistants and 2700 administrative staff spread over 3 faculties: the Faculty of Health, the Faculty of Science, and the Faculty of Society and Humanities. Theses faculties host 119 research units and 43 laboratories.
The university is at the forefront of international research. It encompasses the "Institut de Physique du Globe", a worldwide renowned institution of higher education and research in geosciences and has a partnership agreement with the Pasteur Institute. As part of the Initiative of Excellence (IdEx) of which it is a prizewinner, Université Paris Cité relies on its disciplinary and interdisciplinary expertise to respond to the major challenges facing societies. Research is at the core of the University, which ranks 73rd at the Shanghai ranking and is the first French university for the impact of its publications (CTWS Leiden 2022). Université Paris Cité is also the only French member of The Guild, which brings together 20 of the most prestigious research-intensive universities in Europe in 16 countries.
The Faculty of Health of Université Paris Cité is the coordinator of the Dominos project.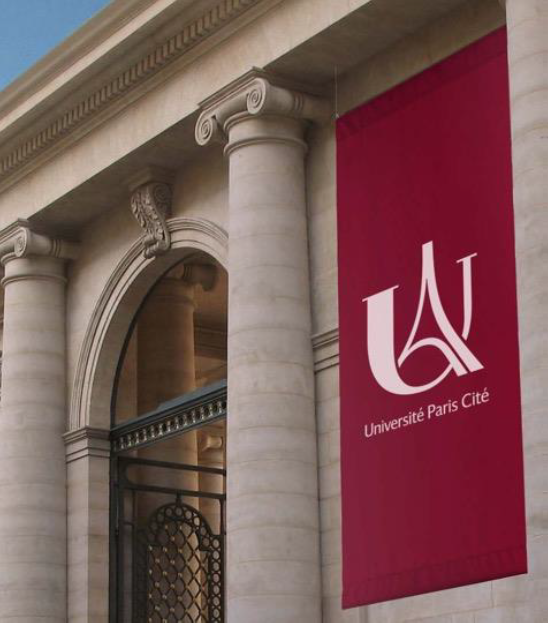 Charité - Universitätsmedizin Berlin
The Charité - Universitätsmedizin Berlin is one of the largest university hospitals in Europe and, with numerous collaborative research centres of the German Research Foundation (DFG), one of the most research-intensive medical institutions in Germany. The Charité is proud to have produced more than half of all German Nobel Prize winners in physiology or medicine, including Emil von Behring, Robert Koch and Paul Ehrlich.
Charité - Universitätsmedizin Berlin is a single medical school that serves both Humboldt Universität zu Berlin and Freie Universität Berlin. The Charité spans four campuses and has more than 100 different departments and institutes that make up 17 different Charité Centres. Celebrating its 300th anniversary in 2010, Charité is now one of Berlin's largest employers, with 17,600 employees and a total annual turnover of €2.3 billion (including external funding and investment grants).
Nearly 9,030 students are currently enrolled at Charité - Universitätsmedizin Berlin. They are being prepared to contribute to the future of medicine through research and clinical practice, and to provide the highest quality health care to the public.
At the Charité, students have the opportunity to get involved in student councils and committees, enabling them to have a say in the continuous development of teaching and learning, including the introduction of the Revised Medical Curriculum in 1999 and the New Revised Medical Curriculum in 2010.

KU Leuven
KU Leuven is an autonomous university. It was founded in 1425. It was born of and has grown within the Catholic tradition. From its Christian view of the world and the human, KU Leuven endeavours to be a place for open discussion of social, philosophical and ethical issues and a critical centre of reflection in and for the Catholic community.
KU Leuven offers its students an academic education based on high-level research, with the aim of preparing them to assume their social responsibilities. The total number of students in 2021-2022 was approximately 65.189, of which were 21% international students.
KU Leuven is a research-intensive, internationally oriented university that carries out both fundamental and applied research. It is strongly inter- and multidisciplinary in focus and strives for international excellence. To this end, KU Leuven works together actively with its research partners at home and abroad.
KU Leuven has fifteen faculties offering classes and degree-granting academic programmes, whilst research activities are organised by departments and research groups. These faculties and departments are clustered into three thematic groups: Humanities and Social Sciences, Science, Engineering and Technology (SET), and Biomedical Sciences. KU Leuven boasts thirteen campuses, spread across 10 cities in Flanders.
KU Leuven encourages personal initiative and critical reflection in a culture of idea exchange, cooperation, solidarity and academic freedom. It pursues a proactive diversity policy for its students and staff.
KU Leuven aims to actively participate in public and cultural debate and in the advancement of a knowledge-based society. It puts its expertise to the service of society, with particular consideration for its most vulnerable members.
From a basis of social responsibility and scientific expertise, KU Leuven provides high-quality, comprehensive health care, including specialised tertiary care, in its University Hospitals. In doing so it strives toward optimum accessibility and respect for all patients.
KU Leuven carries out its academic activities at various campuses, research parks and hospital facilities in close cooperation with the members of the KU Leuven Association and with its hospital partners.
Sapienza University of Rome
Sapienza University of Rome, founded by Pope Boniface VIII in 1303, has 720 years of history. Sapienza is the largest university in Europe, one of the oldest universities in the world and a top performer in international university rankings. The world's leading university rankings place Sapienza at the top of Italian universities for quality of research, education and international dimension. Moreover, Sapienza excels and leads as a benchmark in many subject areas In the last three years Sapienza is first in QS by Subject: Classics & Ancient History. Nobel Prize winners and internationally renowned scientists have taught and/or studied at Sapienza. Among them is Giorgio Parisi, 2021 Nobel Prize for Physics. Sapienza has been awarded the "HR Excellence in Research" award, a recognition given by the European Commission for its commitment in implementing the principles of the European Charter for Researchers and the Code of Conduct for the Recruitment of Researchers. In the Framework of Horizon 2020, Sapienza had 226 project funded, 35 of which are ERC. In the Framework of Horizon Europe, Sapienza had already 53 project funded, 9 of which are ERC
Sapienza has more than 120,000 students, almost 3500 teachers and 2100 employees, technicians and librarians, in addition to 1350 administrative staff in university hospitals.. Our mission is to contribute to the development of a society of knowledge through research, excellence, quality of education and international cooperation. Sapienza currently offers 300 study programmes (Bachelor's and Master's), of which 55+ are taught in English, almost 200 vocational master courses, 90 PhDs and 80 specialization Schools. The School of Advanced Studies provides a programme of excellence and free tuition for the best students. Through a wide network of agreements with universities in Europe and all over the world, Sapienza provides its students many international opportunities, including double degrees, scholarships, internships in European and non-European countries, and international PhDs.
Sapienza is organized into 11 Faculties, 1 School of Aerospace Engineering and 58 Departments, as well as numerous research and service centres. Sapienza is committed to achieving the 17 UN Sustainable Development Goals (SDGs).
Three are the Medical Faculties: Pharmacy and Medicine, Medicine and Dentistry, and Medicine and Psychology. The three Faculties manage and monitor the performance of almost 130 courses. Teachers from the three faculties enthusiastically participate in innovative teaching and pedagogy projects, including DOMINOS. They contribute to the three O.S.C.E. areas, i.e. Dentistry, Medicine and Pharmacy.
University of Ljubljana
University of Ljubljana is the oldest and largest higher education and scientific research institution in Slovenia. University with its rich tradition was founded in 1919. It has approximately 40,000 undergraduate and postgraduate students and employs approximately 6,000 higher education teachers, researchers, assistants and administrative staff in 23 faculties and three arts academies. The University of Ljubljana is the central and largest educational institution in Slovenia. It is also the central and largest research institution in Slovenia with 30 percent of all registered researchers in Slovenia.
The University of Ljubljana is renowned for its quality social and natural sciences and technical study programmes, structured in accordance with the Bologna Declaration. Our projects keep pace with the latest developments in the areas of arts, sciences and technology at home and abroad.

The University takes a central pedagogical position by performing public services in the areas of special social importance which ensure the preservation of the national identity.

The UL is very active in international research and educational programmes and projects, especially in the EU Framework Programmes (FP7, H2020) where in terms of the number of research projects it ranks among the top of universities and research organizations from the new EU Member States (EU 13). By participating in development projects financed with EU Structural Funds, the UL contributes significantly to the infrastructure development, structural change and economic development of Slovenia. For further information, click the link European structural funds.

The UL cooperates in the Dominos project with the Faculty of Medicine and their study programmes of Medicine and Dental Medicine and the Faculty of Pharmacy with their study programme of Pharmacy.
Medical University of Warsaw
The Medical University of Warsaw is one of the oldest medical universities in Poland. For over 200 years, it has been educating the best specialists in medicine, pharmacy and health sciences. The roots of the University date back to 1809, when the Faculty of Medicine was established by Royal Decree of Frederick August I of Saxony, issued in Dresden.
The university offers education in 17 fields of study, 16 postgraduate programmes, an MBA and numerous specialization, further education and continuing education courses. The university has more than 10,000 students and employs around 1,850 academic staff.
Scientific and didactic activities are conducted by 4 Faculties: Medicine, Medicine and Dentistry, Pharmacy, Health Sciences, as well as the Centre for Postgraduate Education and the Doctoral School.
The Medical University of Warsaw stands out from other Polish medical universities not only because of its excellent location - the capital of Poland - but also because of its well-developed research and teaching facilities in which academic life takes place.
The University has over 200 active scientific research projects, holds 116 ERASMUS+ agreements and 40 international cooperation agreements with research centers around the globe. Since 1998, the Medical University of Warsaw has established links with 120 partner universities from Program and Partner Countries within the Erasmus+ program in the field of students and staff mobility and training. As the first medical university in Poland, obtained in June 2016 the right to use the Human Resources Excellence in Research label. The university is a member of UNESCO, as well as European University Association (EUA), Association for Medical Education in Europe (AMEE), ECTS Medical Association. The Medical University of Warsaw cooperation with European universities within the Erasmus+ program and with central European institutions within the CEEPUS program enables the students gaining new European experience with the international scientific community. The University participates in MEDINE – Thematic Network on Medical Education in Europe which addresses educational, institutional and quality issues in European medical education, DIETS2 Thematic Network for Dietetics, and in the DentEd III Thematic Network project which aims to further harmonization of dental education in Europe. Understanding the challenges initiated by the Lisbon Convention and the Bologna Declaration on the main role of education and research in Europe, the University's objective is the implementation of its main principles.
Academic staff from the Faculty of Pharmacy are involved in the DOMINOS project.
Last modified: Wednesday, 19 April 2023, 10:11 AM